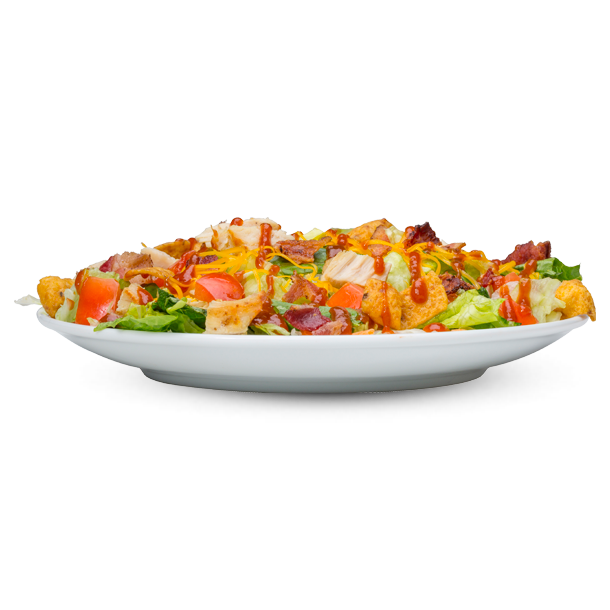 BBQ Chicken Salad
All-natural grilled chicken over mixed greens with bacon, tomatoes, Fritos® corn chips and cheddar cheese. Finished with sweet and smoky barbecue sauce and served with Buttermilk Ranch.
Wheat: All items including Gold Star Chili, as well as double deckers, burgers, GOrito and cookies
Milk: All items served with cheese, as well as milk shakes and cookies
Eggs: Cookies
Nuts: Harvest Chicken Salad contains pecans.