Why Gold Star?
You might be a student looking for that first part-time job, a parent looking to build a nest egg, a retiree looking to stay active and engaged, an experienced pro looking to make your mark … or you might just be someone else altogether, and that's cool with us. Whomever you are, wherever you are in life, we invite you to consider joining the Gold Star Team! You'll find we're not your typical restaurant and you won't find typical jobs here. We're different, and proud of it.
Craveable Careers
Whether gathering around a dining table to share a meal, a steam table to cook a meal, or a boardroom table to plan the meal, there's a seat at the table for you! Come gather around the table with us!
Benefits—We've Got Your Back!
As a foundation for your good health, we provide a selection of medical plans that offer quality, flexibility and value to best fit you and your family.
Positive Upbeat Culture
Have fun working alongside friends, whether you make new friends here, or invite your own to come join us!
Variety
While some days may be similar, the day to day in a restaurant is going to change often, whether in the restaurant itself or in the corporate office. We're not your typical restaurant, and you won't find typical jobs here.
Flexibility
Flexible schedules are available in most positions, enabling time for work, and time for life!
Free & Discounted Meals
Hungry after your shift? We've got you covered!
Work with Friends
Who doesn't love working with their best friend?! This is a great place to work and make friends!
Support Office
Providing ongoing support through Training, Marketing, Human Resources, and much more!
For Details on Other Benefits Offered: Please ask your recruiter or hiring manager for more information.
Your local Gold Star is hiring!
We have part-time and full-time openings for the following team member positions across our locations in Ohio, Kentucky, and Indiana!
General Manager/Assistant General Manager
Living Our Values
Values are more than what you SAY, they are the things that we DO each and every day. The way we speak to our co-workers; the joy we feel when a new customer comes by; the pride we take in our work and in our company. Do these values resonate with you? If so, you just may be the person we're looking for to take these key ingredients and weave them into your own recipe for success at Gold Star!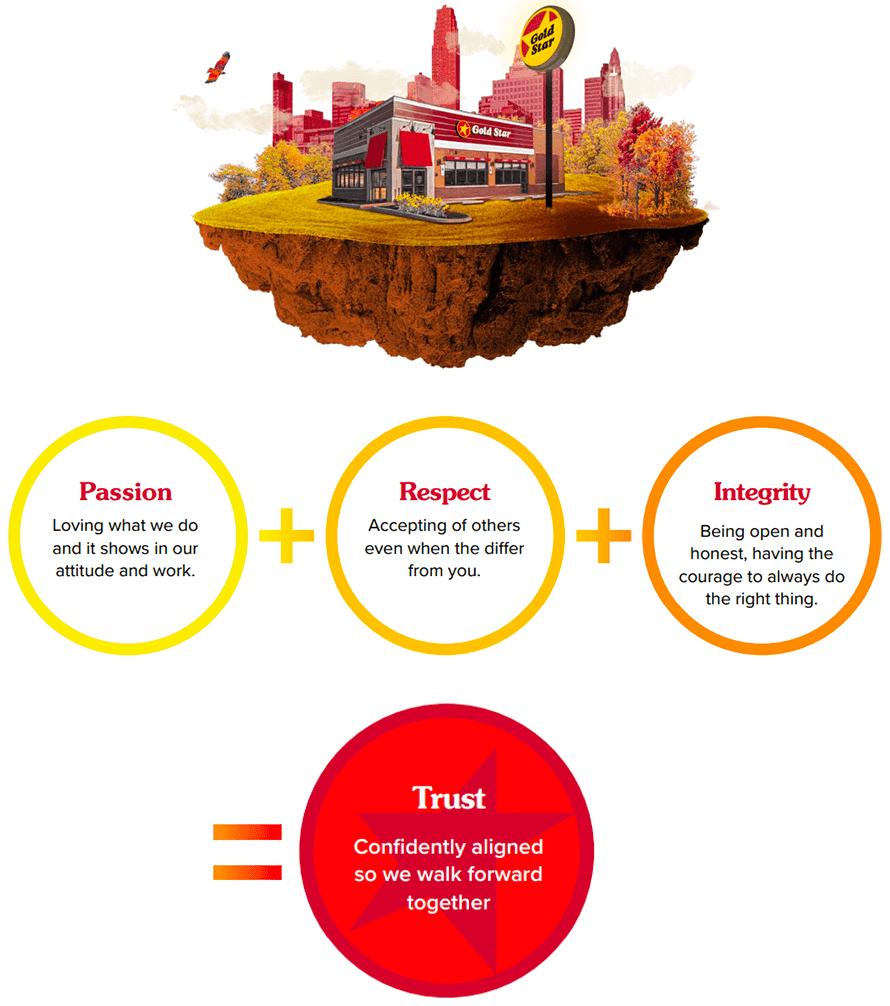 Be Part of Something Remarkable!
Serving each other in a hospitable way is a way of life for us. Hospitality involves authentically showing respect for coworkers and guests, providing for their needs and treating them as family. When we deliver remarkable hospitality to our guests, we lift their spirits and in turn they will lift the spirits of those around them…it's contagious and so "remarkable" they will share their experience with others!
Remarkable Hospitality = Happier People = More Happy People = A Better World To Live In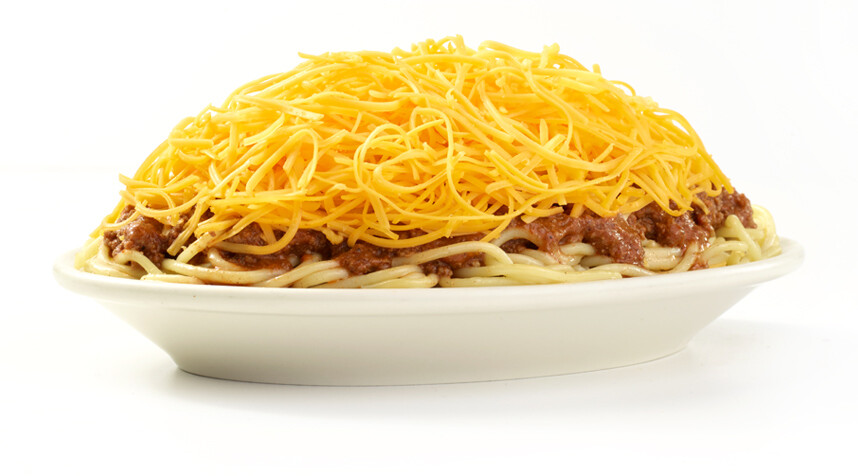 Join the eClub
When you sign up, you're part of the family. Get offers and info about your favorite neighborhood chili parlor – Gold Star!