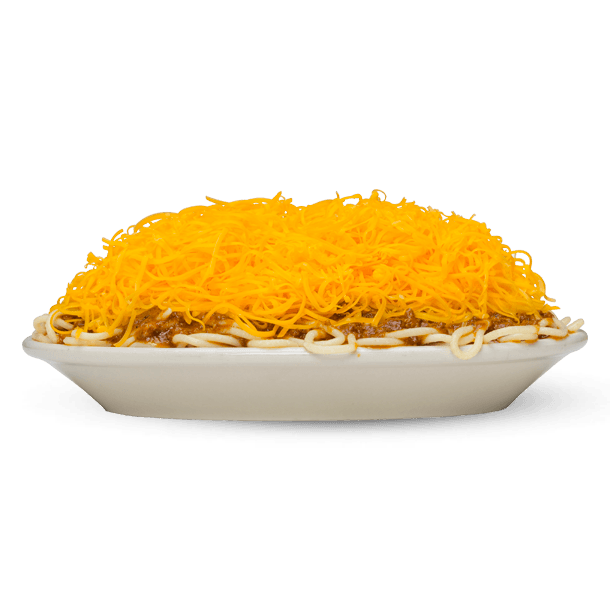 Way Bundle Meal
Four of our 3-Ways with spaghetti covered edge-to-edge with Gold Star Chili and topped with more than a handful of shredded cheddar cheese. Nice!
Ways Bundle (4 Regular 2-Ways)
Ways Bundle (4 Regular 5-Ways)
Wheat: All items including Gold Star Chili, as well as double deckers, burgers, GOrito and cookies
Milk: All items served with cheese, as well as milk shakes and cookies
Eggs: Cookies
Nuts: Harvest Chicken Salad contains pecans.