Do you know a Gold Star Teacher?
Nominate them now!
To nominate a teacher, please fill out the form below before December 19, 2023 and score a BOGO Single Cheeseburger and Fries.
A Gold Star Teacher goes above and beyond for their students. They have courage, integrity and a clear passion that shows they love their job and their students. See below to meet last year's award winner, Mrs. Berry.
Help Us Award The Next Gold Star Teacher!
Gold Star and The Children's Theatre of Cincinnati have teamed up for the fifth annual Gold Star Teacher Award in an effort to recognize the amazing teachers in the tri-state! If you know a teacher who goes above and beyond for their students, demonstrates courage and integrity, and has a clear passion for their work, nominate them now!
The Gold Star Teacher will win:
$1,000 grant for their classroom
$500 donation to their school
A Gold Star & TCT Gift Basket, and Gold Star Meal coupons for students and staff
Their choice of taking their class to a MainStage production at the Taft Theatre or bringing a TCT on Tour production to their school*
Nominate a teacher by December 19. We'll announce our 10 finalists on February 1, 2024, and then you'll be able to vote for the winner.
*Note: The winning teacher can bring 30 of their students and two chaperones to a performance of TCT's production of "Disney's Finding Nemo JR." or a show from the upcoming 2024-25 season, or they can bring in a TCT on Tour production to share with the whole school! Stay tuned to see if your nominee is a finalist.
Congratulations Kiara Berry, 2023 Gold Star Teacher of the Year!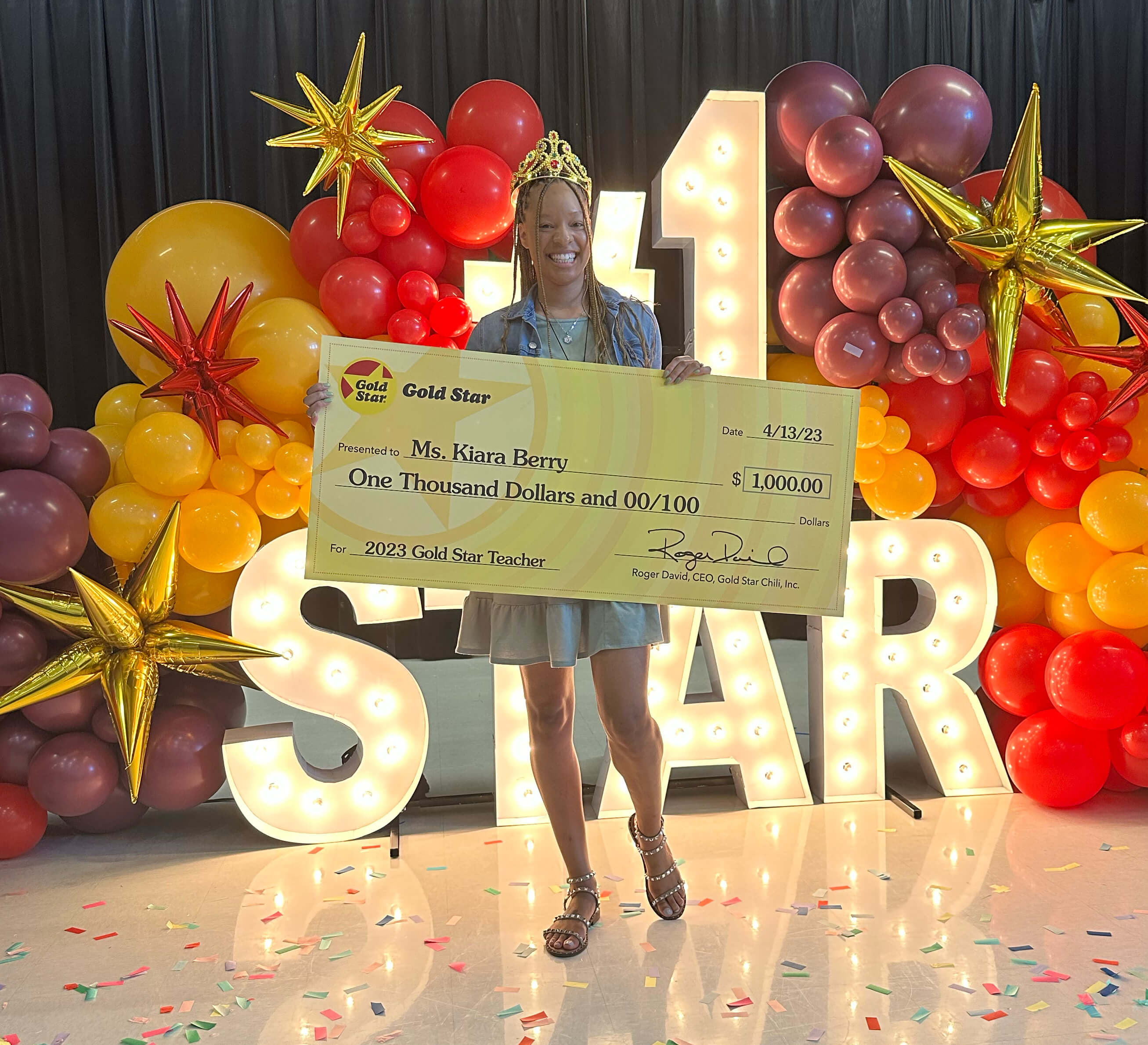 Kiara Berry
1st Grade Teacher
Fairwood Elementary School
"The author of a children's book, 'Which Cape Will I Wear Today,' which teaches children about positive self-talk, Kiara is a constant source of inspiration to the children she serves. Her passion for children radiates in everything she does, whether it's the creative ways she teaches, as her classroom might be a pizza parlor, a hospital, or even a rock concert, depending on the day's lesson. However, that energy isn't limited to just her students, as her ability to build relationships with staff and parents makes her a beacon of positivity, academically and emotionally, throughout the building."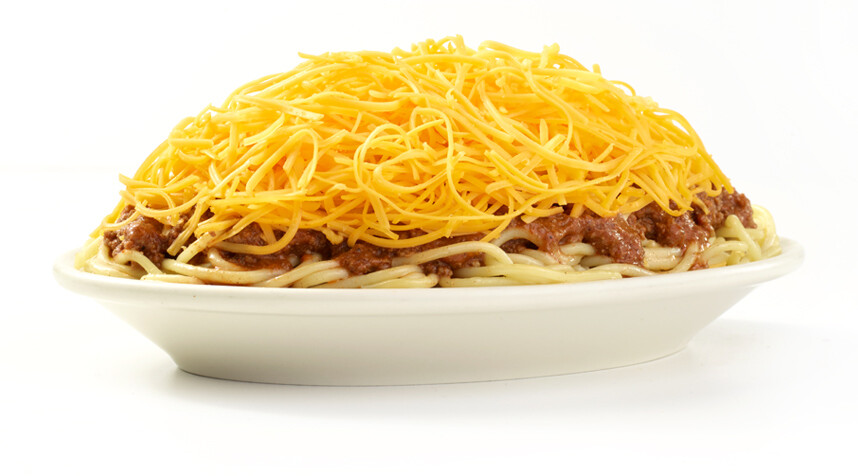 Join the eClub
When you sign up, you're part of the family. Get offers and info about your favorite neighborhood chili parlor – Gold Star!