13 days.
13 people.

1 mission.
National Chili Day is about celebrating flavor, so Gold Star and the Freestore Foodbank are honoring our city's flavor in a big way. We're crowning 13 "Flavor Makers" – people who bring flavor to this city every day. We're featuring one Flavor Maker each day for 13 days – and a special combo meal, the #13, that will benefit the Freestore Foodbank and their initiatives to end childhood hunger, in their honor. So grab a #13 now through March 9 to honor the city's finest and celebrate real flavor for a very worthy cause.
Fight child hunger
For every #13 combo purchased from February 25 to March 9, Gold Star will donate a portion of the proceeds to the Freestore Foodbank's Childhood Hunger Programs, which ensures that children in food-insecure households have access to nutritious meals. The program's three initiatives include the School Pantry program, Kids Café and the Power Pack program. Gold Star and our guests have generously donated nearly $130,000 to the Freestore Foodbank to help feed our community. Click the link below to learn more.
Learn More
WHILE SUPPLIES LAST, Gold Star Chili, Inc. will donate to the charity 20% of the retail sales price of the #13 menu item (up to $25,000) sold in-store, drive-thru, and for pick-up at participating Gold Star Chili locations. Starts February 25, 2021, ends March 9, 2021. Donations are not tax deductible. Charity: Freestore Foodbank, Inc., 1250 Tennessee Ave., Cincinnati, Ohio 45229.
Try the #13 combo today
Find your nearest Gold Star to try the #13, a regular 3-Way and drink, and help support the Freestore Foodbank. The #13 combo is available through Dine-In, Drive Thru or Carry Out.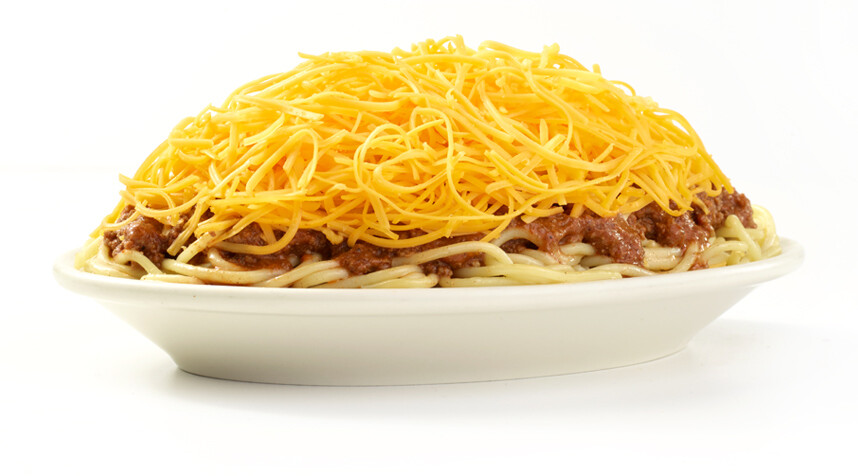 Join the eClub
When you sign up, you're part of the family. Get offers and info about your favorite neighborhood chili parlor – Gold Star!