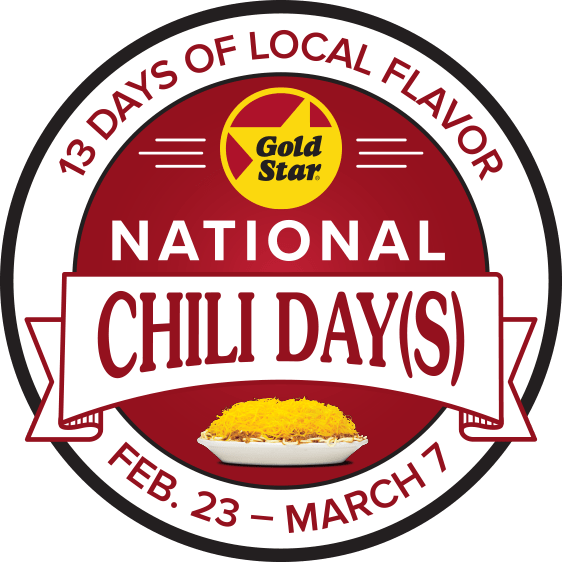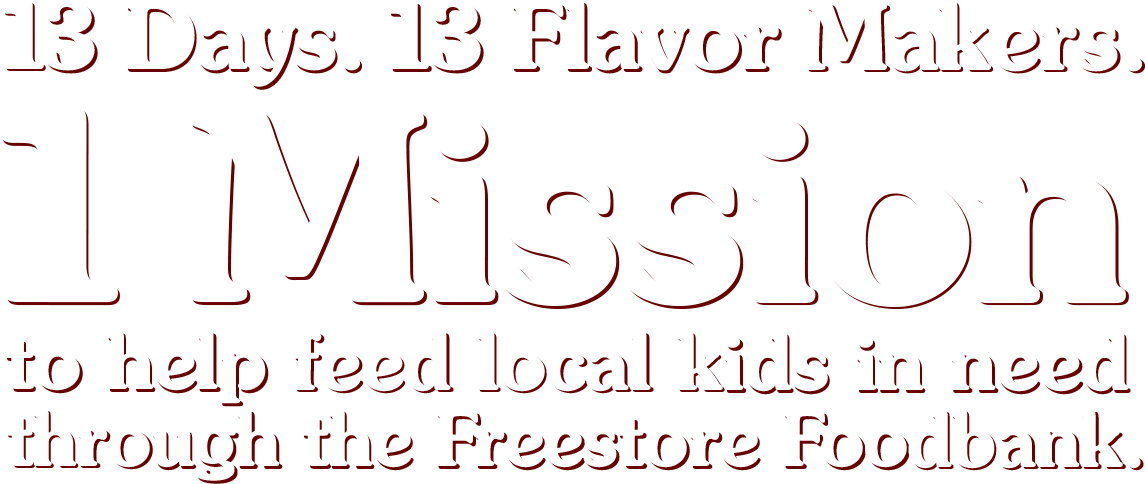 Gold Star is the Cincinnati-style chili known for its 13 secret spices that give real Cincy flavor, so we're celebrating 13 National Chili Days by honoring 13 local Flavor Makers. All for a good cause — to help feed local kids in need by giving a portion of all chili menu items sold* Thursday, February 23 through Tuesday, March 7 to the Freestore Foodbank!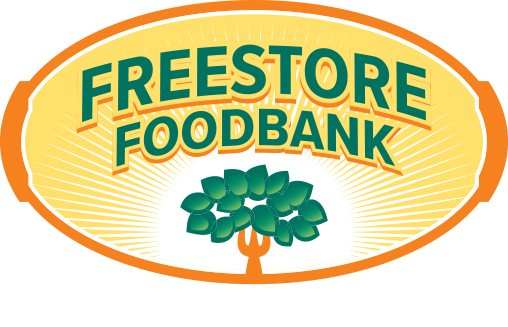 Meet Gold Star's 2023 Flavor Makers
National Chili Day is about celebrating local flavor, so Gold Star and the Freestore Foodbank have crowned 13 local Flavor Makers — people who are actively working as advocates for the flavor of the city every day!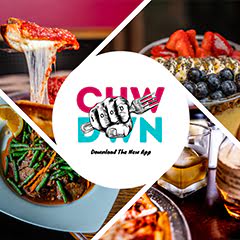 Chowdown Cincinnati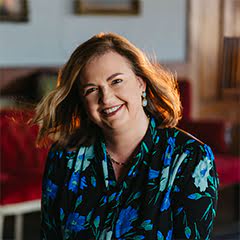 Alecia Kintner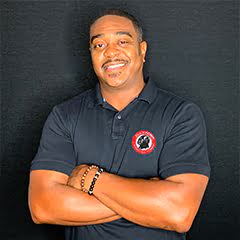 DJ Vader (Kenyatta Smith)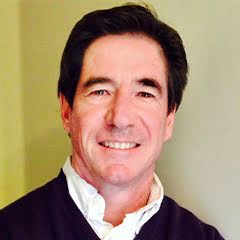 Paul Daugherty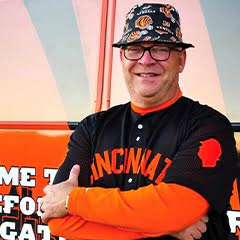 Jimmie Foster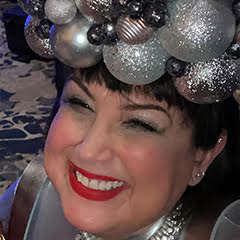 Pam Kravetz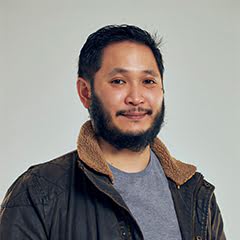 Bao Nguyen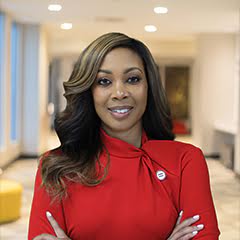 Ebony Young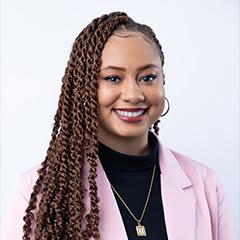 Raven Fulton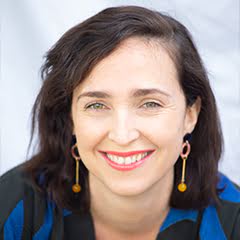 Colleen Houston
Bob Herzog
Billy Thomas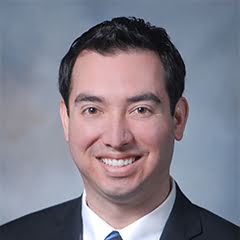 Joel Lam
Help us feed local kids in need!
National Chili Day is our day to bring the Cincinnati community together to help fight childhood hunger. Beginning Thursday, 2/23 through 3/7, Gold Star will donate a portion of all Chili menu items sold to the Freestore Foodbank's Childhood Hunger Programs. The program's three initiatives include the School Pantry program, Kids Café, and the Power Pack program. These amazing programs work to ensure children in food-insecure households have access to nutritious meals. To donate to the Freestore Foodbank and learn more, click the link below.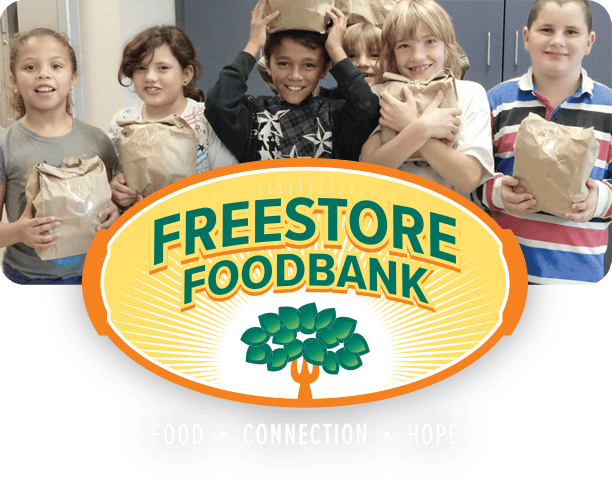 Donate to Freestore
*Gold Star will donate 3% of all chili menu items sold from 2/23/23 - 3/7/23 to Freestore Foodbank, up to $25,000. Donations not tax deductible.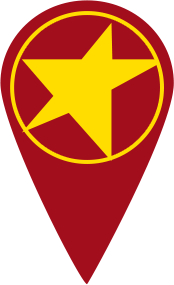 Find Your "Way"
Find your nearest Gold Star and help support the Freestore Foodbank. It's a delicious way to do a LOT of good!
Our 2022 Flavor Makers
As we welcome a new class of Flavor Makers, we still want to recognize our 2022 and 2021 Flavor Makers, who are still adding their own flavor to the city!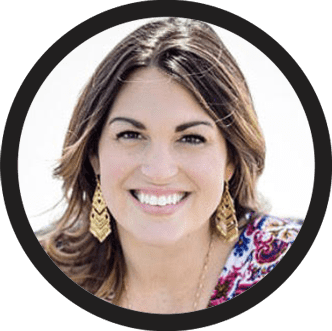 Maria Lees-Dunlap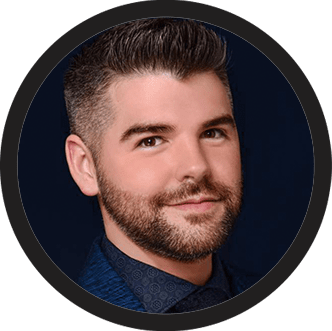 Roderick Justice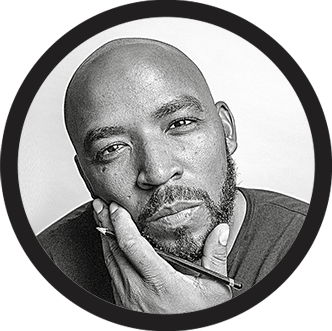 Gee Horton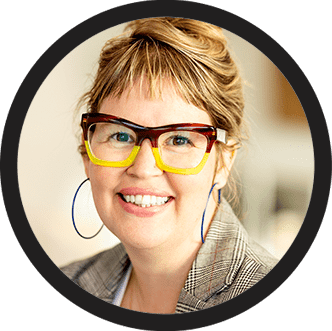 Rachel DesRochers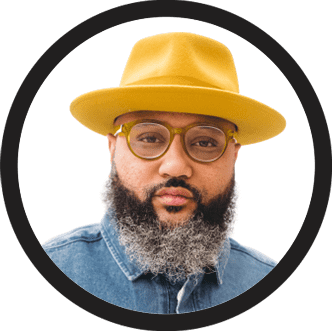 Rico Grant
Anastasia Mileham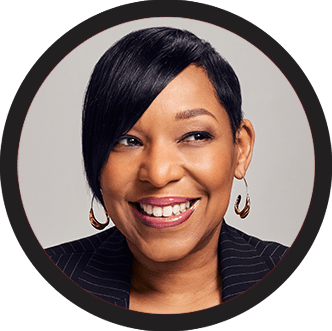 Regina Carswell Russo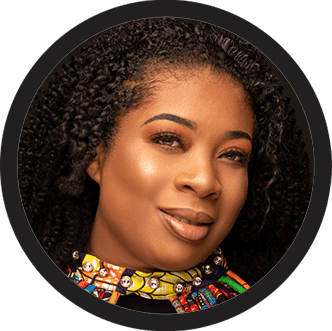 Toilynn O'Neal Turner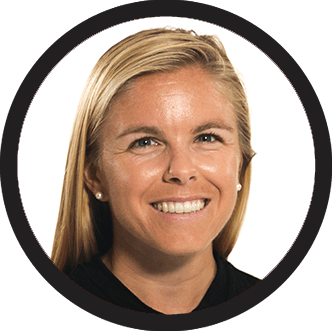 Elizabeth Blackburn
Cincinnati Bengals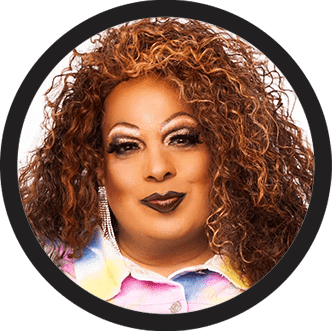 Michael Cotrell (aka: Brooklyn Steele-Tate)
Chef Christian Gill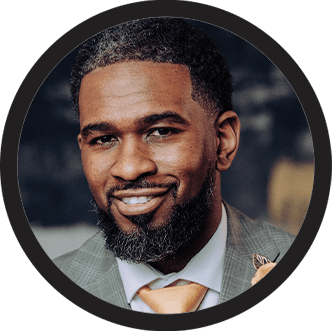 Tyran Stallings
Our 2021 Flavor Makers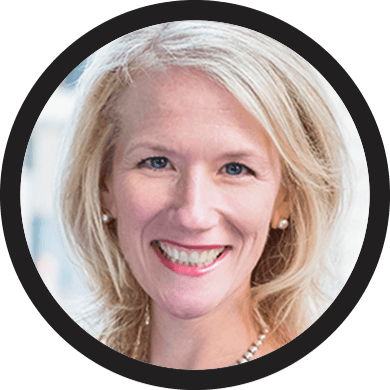 Jill P. Meyer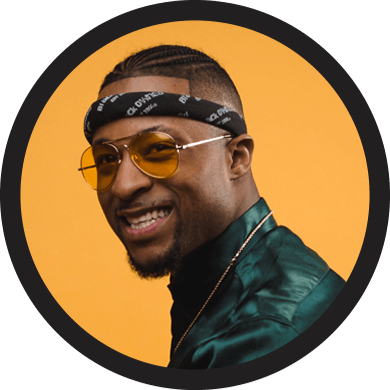 Means Cameron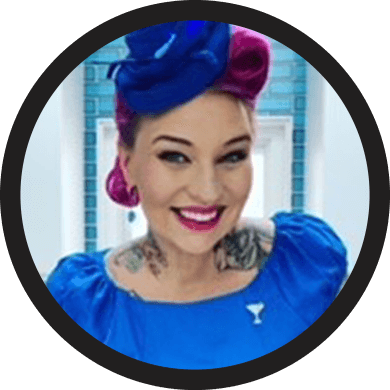 Molly Wellmann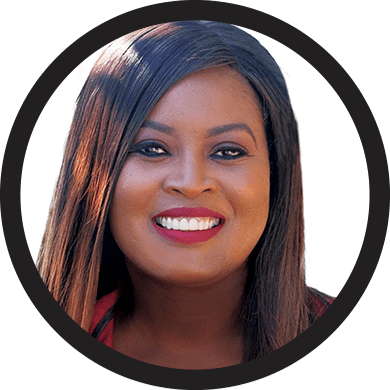 Alicia Reece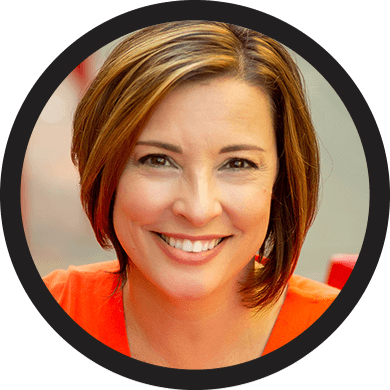 Kathrine Nero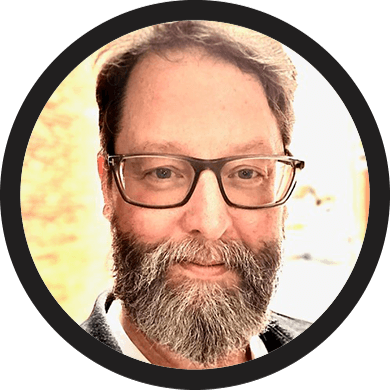 Dan McCabe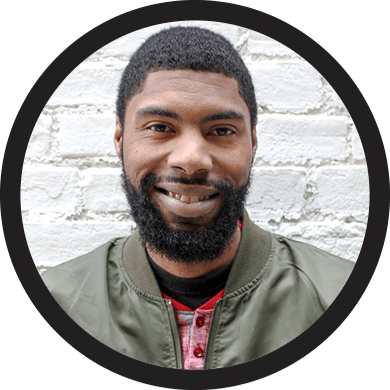 Kick Lee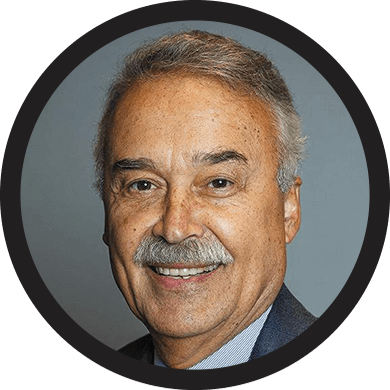 Alfonso Cornejo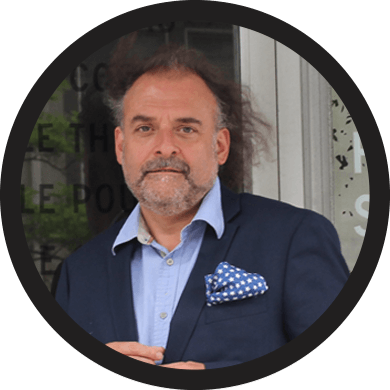 Jean-Robert de Cavel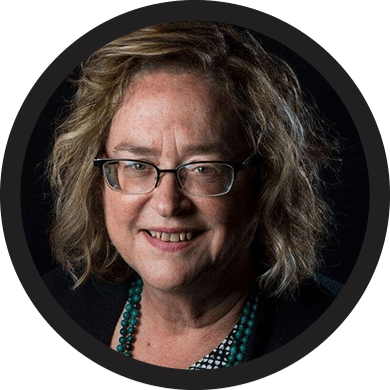 Polly Campbell
Lynn Meyers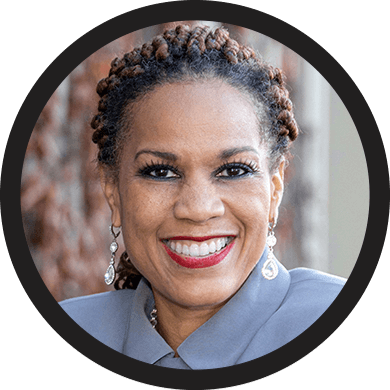 Crystal L. Kendrick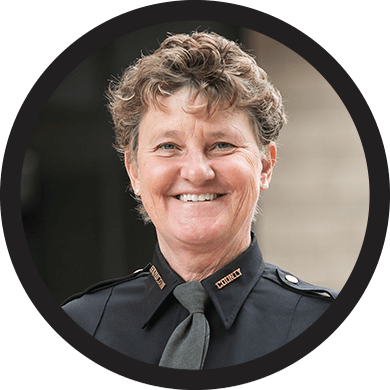 Charmaine McGuffey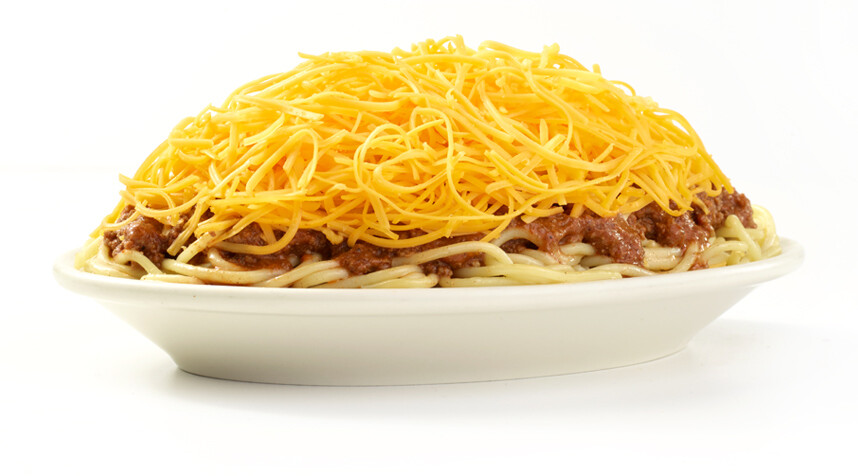 Join the eClub
When you sign up, you're part of the family. Get offers and info about your favorite neighborhood chili parlor – Gold Star!
Alecia Kintner
President & CEO, ArtsWave
Alecia Kintner serves as Chief Executive Officer of ArtsWave, Cincinnati's engine for the arts. Under her leadership, ArtsWave has developed a 10-year community impact strategy for 100 arts organizations; created a multi-faceted diversity, equity, inclusion and access plan; launched an African American performing arts series; piloted first-ever cultural tourism marketing campaigns; and successfully advocated for $14 million in federal dollars for arts relief during the pandemic. Recently she has directed the launch of a five-year countdown to ArtsWave's Centennial Anniversary in 2027.
Alecia has been named a 2023 "Career Woman of Achievement" by the YWCA and as one of 2020's "10 Women Who Mean Business" by the Cincinnati Business Courier.
Alecia is a board member of Visit Cincy and the Cincinnati Experience (CX); a member of the Cincinnati Women's Executive Forum; and past chair of the Private Sector Council of Americans for the Arts. She is the recipient of AFTA's 2004 Michael Newton Award for innovation in united arts fundraising.
Alecia is a Southern California native, with career stops in Moscow, Russia; NYC; Hartford, Connecticut; Roatan, Honduras; and finally Cincinnati, her home for the last ten years.
Bao Nguyen
The Lang Thang Group Partner, AACAC Founder
Bao Nguyen is one of the partners of The Lang Thang Group, which owns Pho Lang Thang, Quan Hapa and The Hi-Mark. He is also one of the founders of the Asian American Cultural Association of Cincinnati (AACAC), which founded the Asian Food Fest and Asianati. His latest project, Asianati, serves as a resource to showcase Asian things in the city. Asianati has built a team of volunteers and interns to contribute to new ideas and host a series of events from meetups to a night market. Whether it be through business or non-profit organizations, he has a passion to share the Asian culture to and with the Cincinnati community through food and entertainment.
Billy Thomas
MORTAR & Cincy NICE Co-Founder
Billy Thomas is a free-thinker and passionate about creating a more inclusive, equitable and culturally fun world. Born and raised in Cincinnati, Billy has devoted much of his time to instilling these qualities in his hometown.
Through his work with the Cincinnati Preschool Promise, Billy led efforts to make access to quality preschool a reality for every child in Cincinnati. In 2014, he co-founded MORTAR Cincinnati with the goal of creating more opportunities for minority entrepreneurs and changing the face of entrepreneurship. He now spends most of his time with Cincy Nice, a company he co-founded in 2019 to create a more culturally rich and welcoming city.
Billy was recognized in the Forbes 30 under 30 list for Social Entrepreneurs and the Cincinnati Business Courier's 2018 40 under 40 list for his efforts to drive social change, fight inequity and create opportunities for others to turn their ideas into reality.
Billy hopes to continue to create a freer world for more people to be themselves, feel safe and follow their dreams.
Bob Herzog
Good Morning Cincinnati (WKRC) Co-Anchor
Bob Herzog joined the Local 12 team at the end of 2005. He anchors Good Morning Cincinnati with Sheila Gray. Bob is a Cincinnati guy. More specifically, he's a proud West Side guy. As a hometown guy, he takes special pride in getting involved in community events and, on any given day, you will find him in a different pocket of a Cincinnati neighborhood emceeing a local fundraising event, performing as a star cast member in a Children's Theatre production or showing up to support his fellow Cincinnatians. Bob is always inspired to see neighbors helping neighbors and friends helping friends. He graduated from Oak Hills High School and Xavier University. Bob also obtained a law degree from Chase College of Law at Northern Kentucky University. Bob loves all kinds of music and movies and has a passion for basketball, but his number one hobby is spending time with his wife and four children.
Chowdown Cincinnati
Beloved Cincinnati Food Enthusiast Community
Chowdown Cincinnati is a community of like-minded Cincinnatians who are passionate about supporting the local food industry in an exclusively positive way. With over 200,000 people in the positive-only community; Chowdown Cincinnati has transformed the local food industry by infusing their brand of positive reviews and recommendations to over 29 million people in 2022 alone. As a "thank you" to their faithful community, Co-founders Brandon Quillen and Travis Setter have introduced an app that offers 10 percent off at over 50 local restaurants.
Colleen Houston
ArtWorks CEO & Artistic Director
Colleen Houston has served as CEO & Artistic Director at ArtWorks in Cincinnati since 2020. Prior to this, Colleen served as Chief Program Officer, Vice President of Programs & Operations, and Director of Programs – all key leadership roles in the organization over the past 20 years.
The award-winning nonprofit creates community-based public art that provides career opportunities for artists of all ages. ArtWorks creates jobs for more than 300 artists annually, including young artists ages 14 to 24 in a signature apprentice program earning a living wage. Since 1996, ArtWorks has employed over 4,000 youth and 3,500 creative professionals, completing more than 14,000 public works of art, including sculpture, light-based installations and 250 permanent outdoor murals, contributing to the region's global reputation as an arts destination.
Colleen launched the ArtWorks mural program in 2007. This mural program helped Cincinnati to win the 2010 City Livability Award at the U.S. Conference of Mayors and be recognized in the top 20 most vibrant art and cultural cities in 2020 and 2022. Cincinnati was also selected as Second Best City for Street Art by USA Today in 2021 and 2022.
Colleen holds a degree in Public and Social Art from Warren Wilson College. She is the 2020 Distinguished Alumni honoree for Warren Wilson College, received a Legacy Next Generation Leader Award and was honored as a Cincinnati Business Courier C-Suite honoree. Colleen is a graduate of Nonprofit Leadership Institute of Greater Cincinnati's EXCEL, Leadership Council for Nonprofits' BOLD (Board Orientation + Leadership Development), Leadership Cincinnati and Strong Cincinnati. She is currently attending Harvard Kennedy School toward certification in Nonprofit Leadership. Colleen serves on three boards: Creative Ohio (formerly Ohio Citizens for the Arts), Leadership Council for Nonprofits, and WavePool. In 2022, Colleen guided ArtWorks through Ellequate, an award-winning certification program to become a certified Equitable Workplace.
DJ Vader (Kenyatta Smith)
DJ Extraordinaire & Urban One Radio Personality
Born and raised in Cincinnati, Kenyatta Smith (aka: DJ Vader) grew up digging through the crates of records in his parents' collection. He started DJ'ing in 1992 spinning at house parties and producing mix tapes for friends. His career gained momentum as he became a favorite in Cincinnati nightlife, corporate events, weddings and Greek events in the early 2000s. In his 25-year career, DJ Vader has provided the sounds for hundreds of private parties, corporate events, weddings and for some of Cincinnati's biggest weekends such as Blink, The Cincinnati Music Festival and Cincy Soul. He has worked with some of the world's most energetic artists and entertainers, such as DJ Jazzy Jeff, Big Daddy Kane, Whodini, the late Biz Markie, Rick Ross, Slick Rick, Naughty by Nature and Cedric the Entertainer to name just a few. DJ Vader was the 2021 and 2022 DJ of the Year in Cincinnati, and two-time winner of "Cincinnati's Best DJ" competition. His podcast WTFURadio.Podomatic.com has held the number one slot and top 10 in its Hip Hop category for several years.
DJ Vader is also a radio personality for Urban One Radio where he currently hosts the "Saturday Night Boom Box Side B" on RnB Cincy (WOSL 100.3FM) drawing thousands of listeners weekly. Outside of the DJ booth, DJ Vader is an award-winning, second-generation career Cincinnati firefighter and paramedic; a community leader focused on giving back through mentorship and art programs; and a legendary firehouse chef and published author of the cookbook, "Rescupies: Dishes to Save Your Night!"
Ebony Young
SVP of Impact at the Urban League of Greater Southwestern
Ebony Young is the Senior Vice President of Impact for The Urban League of Greater Southwestern Ohio (ULGSO), whose mission is to help Black people and historically underserved communities achieve their highest true social parity, economic self-reliance, power, civil rights and justice.
Now leading the largest division at the Urban League, Ebony oversees a budget of over $3 million and is focused on driving strategic programmatic outcomes in areas which include: Workforce Development, Youth Programming, and ULGSO's Financial Empower Center. Ebony also serves as a key representative of the Urban League within the community as the Executive Director for the Community Partnering Center whose focus is community engagement and violence interruption.
Ebony serves on several boards including, the Community Advisory Board; Our Tribe, a grassroots initiative created by members of the Black Autism Community to uplift families and mitigate the poor outcomes that disproportionately affect Black people diagnosed with autism; the African American Ambassadors for Excellence in Advanced Practice Nursing (AAEAPN), a non-profit with a mission to provide leadership, empowerment, mentorship and education to the African American Nurse Practitioner; Supply Chain Ohio, Kentucky, Indiana (SCOKI), a nonprofit 501c3 that helps youth and unemployed find job opportunities and education to strengthen the job market and create the next generation of Supply Chain in Ohio, Kentucky and Indiana.
Ebony has over 20 years of progressive healthcare and human resources experience. Prior to joining The Urban League, she held the position of Project Administrator and served as Chief of Staff for the SVP and Chief HR & Diversity Equity and Inclusion Officer at Cincinnati Children's Hospital Medical Center. There she played an integral role in institution-wide strategic planning and organization-wide initiatives. Prior to her time at Children's, she worked as a Senior Network Account Manager for United Healthcare where she was responsible for negotiating physician contracts and partnered with physician groups to help achieve population health key performance outcomes.
A Cincinnati native, she attended the University of Cincinnati, where she received her undergraduate degree in HR Management and Development, as well as her master's degree in Healthcare Administration. She resides in Forest Park with her husband, Donny, and three children, Taylor, Donovan and Hillary.
Jimmie Foster
VP, Sales & Consulting, CAI Insurance Agency | Bengal Jim
You can count on seeing Jimmie Foster, also known as "Bengal Jim," at Paycor Stadium on game day supporting his beloved Cincinnati Bengals. The 2021 Bengals Super Fan of the Year has maintained a 30-year tailgate experience coined the "Before the Roar Tailgate," attracting thousands of fans at home and away games. Outside of his full-time job as Vice President of Sales and Consulting at locally-owned CAI Insurance Agency; he also co-hosts the popular Cincinnati football podcast "Talking Football with Bengal Jim and Friends." Much like his tailgate, the podcast attracts thousands of listeners every episode and regularly hosts notable city leaders, Bengals players and coaches. In addition to bringing the city together through a love for the Bengals, Jimmie is also well known for his dedication to helping those in need. Jimmie has led countless fundraising initiatives to support local charities like the Ken Anderson Alliance, Madi's House and the Greater Cincinnati Alzheimer's association to name just a few. This past season, Jimmie raised over $130,000 for more than 25 charities with the help of his four comrades, James, Tony (Da Tiger), Craig and Del. Jimmie's motto, "my city, my team, there's always a way" is lived out in full display through his commitment to the team, to his city and to everybody he comes in contact with – serving as an inspiration to so many Cincinnatians.
Joel Lam
CFO, Urban League of Greater Southwestern Ohio
Joel Lam (he/him) loves Gold Star and always brings out-of-town guests to enjoy Cincinnati-style chili, which is obviously the best. He is honored to join Gold Star to celebrate several important anniversaries in 2023.
Joel serves best at the intersection of individual empowerment and diversity, which he supports inside and outside of work.
At work, Joel serves as Chief Financial Officer for our local Urban League (ULGSO), which focuses on financial and social empowerment of Black and historically underserved communities. Our local Urban League is proud to celebrate their 75th anniversary this year. As CFO, Joel focuses on empowering decisions, maintaining stakeholder trust, and delivering excellent talent to the Greater Cincinnati and Dayton regions. Prior to the Urban League, Joel oversaw all financial and administrative activities at The Trevor Project and developed his leadership at Macy's, Verizon, and the global accounting firm PwC.
Outside of work, Joel spends his time volunteering. He is Board Treasurer and oversees all financial matters for Cincinnati Pride, which celebrates their 50th anniversary this year. He is also Board Secretary for Cincinnati Black Pride, which celebrates their 5th anniversary this year. Joel serves as a volunteer crisis counselor at The Trevor Project, which provides suicide prevention and crisis services to LGBTQ+ youth, and celebrates their 25th anniversary this year.
Joel is a Southern California native, who stopped in New York City before settling at home in Cincinnati. He currently lives in Northern Kentucky with his partner (Kenneth), cat (Isis), and puppy (Xena). They celebrate 10 years in Greater Cincinnati this year.
Pam Kravetz
Rootin' Tootin' Art Monster
Pam Kravetz is a mural makin', street paintin' quilt sewin', yarn bombin', curatin', flash mobin', tutu wearin' rootin' tootin' art monster. She is a regionally and nationally recognized visual artist and arts activist with more than 50 art exhibits and installations.
To Pam, Contemporary Art is not a spectator sport. It is understandable, accessible, interactive and community-oriented. She is inspired by the beauty in the chaos of the everyday. Her artwork ranges from street art, Artworks installations at Cincinnati's Children's Hospital to monumental Memory Quilts in the lobby of the Contemporary Arts Center.
Recently, Pam was the Art Director for The Blink Parade; and a Board Trustee for Artworks, The Art Academy of Cincinnati and the Human Rights Campaign (HRC). She is currently Co-liaison for the National Council for the Ceramics Arts (NCECA) Conference in Cincinnati. She is the creator and face of CAC-TV and the curator of live art performances. Her alter ego, "Pinky Shears," is the notorious mastermind of the BombShells of Cincinnati's Yarn-Bombing Collective and performance art collective, The Polyester Spy Club.
Pam created an installation at the Cincinnati Art Museum Rosenthal Education Center: "Ace Ramone, Mr. Doodle-Boy, The Peanut and You" as the first artist-in-residence. She also uses her voice and platform to talk about her family, her Jewishness and antisemitism through her work – as evidenced in her recent interactive exhibit, "I Think My Uncle Gershun Was A Golem" at The Weston Art Gallery in Cincinnati. She currently has an installation at the Cincinnati Contemporary Arts Center in the Creativity Center's UnMuseum titled "Pinkolicious Pajama's House of Wonder and Silly Scooter's Playhouse."
Pam was named City Beat Best Artist of 2022 and one of Cincinnati Enquirer's Cincinnati Women of the Year in 2017. She has numerous awards and recognitions as both an artist and art educator. Pam recently retired from her art teaching career at Harrison High School teaching "the coolest kids and having the support of the greatest administration, teachers, staff and community." Pam co-created the grown-up synchronized swim team, The Rhinestones, at her home pool; and in light of a lifeguard shortage, passed her lifeguard certification to help keep a community pool open. She loves community, art, our city and, you guessed it, Gold Star. Pam is always up for the next larger-than-life bonanza of celebration of joy, art, activism and community. And being a 2023 Gold Star Chili "Flavor Maker" is just the bonanza she's been waiting for!
Paul Daugherty
Beloved Legacy Cincinnati Sports Columnist & Author
Paul Daugherty has been writing sports opinion in Cincinnati for 35 years, first at the Cincinnati Post and for 28 years (1994 to 2022) at the Cincinnati Enquirer. Daugherty retired from the Enquirer in July 2021, but still writes regularly on his website, The Morning Line, which can be found at themorningline.substack.com. He's also the author of five books, including An Uncomplicated Life, a memoir of raising his daughter Jillian, now 32, born with Down syndrome.
Raven Fulton
Cultural Event Curator Extraordinaire & Paloozanoire Event Director
Raven Fulton is a Cincinnati-based cultural event curator, currently serving as Event Director of Paloozanoire. Since 2019, Raven has been working with Paloozanoire; a social impact organization centered on enriching the lives of Midwest people of color through creativity, corporate leadership and entrepreneurship. The organization's main initiatives include the Black & Brown Faces Art Exhibition and Juneteenth Block Party, creating experiences for over 50,000 guests.
Throughout the past five years, she has also served as Event Producer for programs including The Greater Cincinnati/ Northern Kentucky 17 Under Seventeen Youth Awards, the 101.1 The Wiz 30 Under 30 Gala, and Gallery at Gumbo, an inclusive barbershop with an art gallery in the back of the shop. Additionally, she served as Executive Producer for Gumbo Talks, a community-based podcast that ran out of Gallery at Gumbo for the last two years.
Raven was essential in opening and managing Cinema OTR, a premier bar and lounge dedicated to 90s R&B and Classic Black films. Before her role with Paloozanoire, she served as a digital liaison and producer at Radio One Cincinnati.
Raven is a Kent State University graduate, obtaining a degree in broadcast journalism with a concentration in television. Her illustrious career fuels her passion for digital storytelling, media production and creating spaces for others who look like her in arts and entertainment.
Anastasia Mileham is the executive director of Cincinnati Experience, an area initiative that earns national media stories about the Cincinnati Region and is charged with growing and implementing Cincy brand standards and messaging. Working with the region's diverse civic and non-profit organizations, small businesses, and corporations, she tells the Cincy story to prospective talent, business, and tourists through print, broadcast, and social media. She currently serves on the boards of Cincy Red Bike and Strategies to End Homelessness, and has dedicated her career to helping grow our vibrant urban core.
Christian Gill commenced his culinary journey at the age of seven in Lexington, Kentucky. Beginning in his grandmother's kitchen, the desire to create was fostered by the teachings of women in his family and, later on, perfected through experience: trial by knife. Executing his knowledge and passion for flavor, Christian welcomed ranging culinary opportunities, from corporate chains to local catering, even leading him to Walt Disney World in Orlando, Florida. Molded by experience, Christian's journey led him to Cincinnati, Ohio for his debut Executive Chef role at the Cincinnati Art Museum and curator of Rhinegeist Brewery's Chef recipes. In 2016, PJ Neumann approached Chef Christian with an offer he couldn't refuse, the opportunity to share his grandmother's biscuit recipe with the world. In 2018, Boomtown Biscuits and Whiskey opened its doors, elevating the essence of comfort food and delivering culinary gold. In 2019, Chef Christian was named one of the top six chefs in Cincinnati. Under his leadership, Boomtown was named the 2019 Cincinnati Best New Restaurant by City Beat.
Cincinnati Bengals
AFC Champions
The Cincinnati Bengals exceeded every expectation going into this season, finishing the season as AFC Champions and playing in the Super Bowl for the first time in 33 years. The Team put on an inspiring performance on the field and energized the entire city with its confidence, adeptness, teamwork and fearlessness. We honor all of the players, coaches and staff for the electrifying season and making us all so proud to be Bengals fans. It's STILL us. WHO-DEY!
Elizabeth Blackburn
Director of Strategy & Engagement, Cincinnati Bengals
Elizabeth Blackburn is responsible for strategic planning, engagement initiatives and future growth opportunities for the Cincinnati Bengals. Blackburn spearheaded several high-profile initiatives recently, including the unveiling of the Bengals Ring of Honor and the introduction of new uniforms for the first time in 17 years. Blackburn played a major role in the Bengals' partnership with BlaCk OWned Outerwear in 2020 to design a limited-series retail collection called "Stripes Don't Come Easy." Proceeds from the collection went to a local program called MORTAR to support the next generation of aspiring urban entrepreneurs.

A native of Cincinnati and graduate of Dartmouth College, Blackburn joined the Bengals in February 2020 after previously working at the private equity firm KKR in New York City, and the consulting firm Bain & Company in San Francisco. Blackburn also spent six months working at the league office in New York, where she focused on NFL Management Council and Corporate Strategy groups.
Gee Horton
Renowned Artist, Founder at Gee Horton Studios & ArtWorks Board Member
Gee Horton is a Cincinnati-based, self-trained hyperrealist visual artist whose artistic practice began roughly three years ago. He earned a bachelor's in psychology from Thomas More University in 2006 and a master's in social work from Kent School of Social Work at the University of Louisville in 2008. He often incorporates his education and life experiences into his art to achieve a kind of power that for many triggers emotional associations. In the summer of 2020, Horton left his job in the non-profit sector to focus on creating art full-time. In a relatively brief career as an artist, Horton has set an ambitious agenda showcasing his artistic talents through exhibitions and public projects. In 2020, he was a participating artist in the Black Lives Matter Street mural project in downtown Cincinnati on Plum Street and was also featured in the group exhibition Black and Brown Faces presented at the Cincinnati Art Museum. In 2021, he was awarded a Truth and Reconciliation grant from ArtsWave and was featured in a group exhibition at the National Underground Freedom Center featuring all of the recipients. In addition, he was awarded a mural commission from 3CDC as part of the Court Street Plaza renovation project, and most recently his work has been featured on Amazon Prime's new TV series, "Harlem" which features Hollywood stars, Whoopi Goldberg and Megan Good. In 2021, Horton served as an Artist-in-Residence at The Mercantile Library where he was commissioned to draw a six-foot portrait of the famed Black abolitionist and writer, Peter H. Clark. In November of 2021, Horton debuted his first solo exhibition entitled, "Coming of Age: Chapter One" at the Alice F. & Harris K. Weston Art Gallery in Cincinnati, Ohio. Horton also serves on the community based nonprofit board of ArtWorks and WavePool.
As a Cincinnati native, Maria Lees-Dunlap is committed to making our community a better place. After a 59-day hospital stay with her daughter Vivian, her life took on new purpose. Leaving the hospital without Vivian, Maria wanted to be a support to other families while their child received medical care. The response to that desire is Reviv Family Support Foundation. At Reviv, families can receive practical and emotional support while navigating life during and after their child's medical diagnosis. Since the inception of Reviv in 2014, over 6,000 families have been impacted by its mission. With our community's continued support, Reviv will continue to be a part of families' medical journeys with their children and a staple of what makes Cincinnati special. Maria lives on the West Side with her husband and seven children.
Michael Cortrell (aka: Brooklyn Steele-Tate) is a decorated community activist and one of the most popular drag queens in the Queen City. Michael has a long history of involvement in his community, serving as the past President of Cincinnati Pride and fundraising chair for I.S.Q.C.C.B.E, where he played a key role in raising over $1.3MM for Cincinnati non-profits. Michael continues to serve as the festival co-chair for Cincinnati pride and is the house emcee at The Cabaret, Cincinnati's premier drag club. The club offers must-see entertainment and is affiliated with many local LGBTQ+ empowerment groups. Additionally, Michael serves as a chair member of the American Foundation for Suicide Prevention (AFSP) Out of the Darkness Walk board, which serves to create a culture that is smarter and more open about mental health.
Rachel DesRochers is the founder of Grateful Grahams, an artisanal graham cracker company; the Incubator Kitchen Collective, a non-profit providing kitchen space, business support and mentorship to food entrepreneurs; founder of The Good People Festival, an annual free music festival; and In Gratitude, a podcast of tools, tidbits and chats on living a life in gratitude. Rachel recently launched Head to Heart Mentorship where she is using all the tools she's learned as an entrepreneur to support other makers and creatives to live a life of joy! Her most recent project is Power to Pursue, a one-day women's entrepreneurial and empowerment conference. Rachel has received numerous local awards and was a semifinalist for Martha Stewart's American Made Award, awarded the Local Luminary from Slow Foods Cincinnati, earned a spot on the 2020 40 Under 40 from the Cincinnati Business Courier and in 2021 was named one of the Emerging Leaders for Outstanding Women of NKY. Rachel is a passionate believer in the power of gratitude and the role of food in creating community. Her mission goes beyond making a great cookie: she also wants to impact her community with positivity and action. If that wasn't enough, she is also a mom to three and works side by side with her husband in building these businesses.
When it comes to being a Flavor Maker, Regina is definitely what's hot. As an influential award-winning TV journalist, Regina gave us a front row seat to the cultural offerings in the city of Cincinnati for more than 15 years on FOX19. This former beloved broadcaster turned arts ambassador/ marketer turned entrepreneur, now helps CEOs tell the diverse stories of the region as founder and CEO of the strategic communications agency, RRight Now Communications.
Rico Grant is the founder of Paloozanoire and creator of Gallery at Gumbo, the inclusive barbershop art gallery collaboration in the heart of OTR that hosts the regionally-focused podcast Gumbo Talks. He serves as executive director of SoCap Accelerate based out of Northern Kentucky University and is the architect behind the Emmy award-winning Black & Brown Faces art exhibition previously on exhibition at the Cincinnati Art Museum (returning in 2022). Rico helped develop the new regionally-focused youth awards program "17 Under Seventeen" in partnership with The University of Cincinnati, FC Cincinnati and CVG. Known as a connector throughout the city, Rico serves on several nonprofit boards and advises for several startups and foundations around the Cincinnati/ Northern Kentucky region. In 2022, Rico is set to launch Cinema OTR, a premier bar and lounge dedicated to 90s R&B and Classic Black Filmmakers, as well as Fundnoire, a $1.5M fund dedicated to launching 24 new Black-owned small businesses throughout the city.
Celebrating his 16th season working with The Children's Theatre of Cincinnati (TCT), Roderick Justice is the artistic director of the nation's oldest children's theatre. He's a proud member of The Stage Directors and Choreographers Society and was recognized as one of The Cincinnati Business Courier's Forty Under 40 in 2020. His work is driven by a passion for storytelling and the impact arts have in childhood development. An award-winning director, choreographer, actor, costume designer and theatre educator, Roderick has dedicated his life to exercising childhood imaginations. Since becoming artistic director of TCT in 2015, he has produced and commissioned over two dozen new musicals, plays and world-premiere adaptations. Outside of TCT, Roderick shares his passion as a guest artist, director and choreographer for other organizations, including many in the region, such as his alma mater, Northern Kentucky University's School of the Arts (SOTA), the School for Creative and Performing Arts (SCPA), the Commonwealth Theatre Center, The Carnegie, Cincinnati Landmark Productions, and The Lincoln Amphitheatre in Lincoln City, Indiana. Some of his favorite credits include Disney and Cameron Mackintosh's Mary Poppins JR. (Broadway World Award), Legally Blonde (LCT Award), Church Girls, I Love a Piano (Acclaim Award), Seussical (LCT Award), Urinetown (Acclaim Award), Jesus Christ Superstar (CEA Nomination), Spamalot (LCT Nomination), The Top Job (off-Broadway) and The Velveteen Rabbit (Telly Award-Directing Online Content and Broadway World Award-Choreography). Off stage, he and his partner Ian are enjoying the renovation of their historic Swiss Chalet-style home in North Avondale and sharing the journey through their Instagram @Swiss_Misters.
Toilynn O'Neal Turner doesn't remember a time when art and activism were not a part of her life. She grew up with her well-respected and well-known artist and activist father, Robert O'Neal. She remembers his struggles to change the community and speak through his art. Her mother, however, was a scientist. She inspired Toilynn to pursue the science world as well. In college, Toilynn studied Zoology, Veterinary Science, Fine Art and Non-Profit Management, giving her a unique background that allows both her creative side and her analytical side to work together with community leaders to affect change.

In 2005, Toilynn accepted a position at the Cincinnati Art Museum, where she worked as Education Coordinator for Community Engagement for six years. Toilynn continued her focus on arts education, diversity and inclusion by working as the Diversity Trainer and Educational Consultant for Rice Education Consulting, before moving to her new role as Director of Diversity at St. Ursula Academy, where she developed diversity initiatives and programs for staff, parents and students alike.

Toilynn's unending dedication to the city of Cincinnati drives her passion for community collaboration, diversity and cultural education for her city. Her extensive list of current volunteer positions includes membership on the board of the Cincinnati Arts Association, The Cincinnati Ballet, the Cincinnati Museum Center African Cultural Fest Committee, the African American Chamber of Commerce, Walnut Hills Area Council, the Nrityarpana School of Performing Arts and on committees for the Freedom Center Martin Luther King Breakfast, the University of Cincinnati Diversity Officer Roundtable, Boys Hope Girls Hope of Cincinnati School, the Mayor's Commission of Gender Equality, the National African American Museum Association and the Freedom Center/ Youth Conference Planning Committee. Along with her many accolades and awards, perhaps one the most prestigious was given to Toilynn in 2019 when she received the MAC Award for Diversity and Leadership in the Arts from the Multicultural Awareness Council (MAC) of the Cincinnati Symphony Orchestra.

Currently, Toilynn is the Executive Director of Queen City Foundation, a non-profit organization whose vision is to provide educational opportunities to minority students through independent college preparatory schools.

Her latest venture is to secure a permanent location for the Robert O'Neal Multicultural Arts Center (ROMAC) in honor of her late father. As Founding Director of the ROMAC, Toilynn works to celebrate, advance and preserve African American culture and achievement through the arts, history and education, while also uplifting the rich diversity of artists and cultures of Greater Cincinnati.
Tyran Stallings
Executive Director, The D.A.D. Initiative & Partner, Buildwell Development Group
Tyran Stallings is the founder and executive director of The D.A.D. Initiative (Directing Adolescent Development) and co-founding partner of Buildwell Development Group.

Since 2014, The D.A.D. Initiative has served thousands of students, families and communities in the Greater Cincinnati area, providing programs both during and after school that provide mentoring, cultural exposure and 21st century skills training. DAD also leads community-based programs that focus on health, employment and parent advocacy.

Buildwell Development Group, a black-owned residential and commercial development company co-owned by Stallings, creates new and renovated housing throughout Cincinnati while providing employment and growth opportunities to minority contractors. The company's priority on alleviating blight has resulted in community improvements in several Cincinnati neighborhoods through the rehabilitation of dilapidated and abandoned properties. Tyran has served on numerous nonprofit boards, including the Hamilton County Community Action Agency, Children, Inc. and currently Learning Grove, where he is chair of the governance committee. His work has garnered him numerous local and national awards and recognitions, some of which include Who's Who in Black Cincinnati, ULYP Affirmed honoree designation, Cincinnati Regional Chamber's 2021 Making Black History Award and WIZFM's 2021 Pillar of the Community Award. He has been featured on countless local and national panels to lend his expertise on developing African American youth. Tyran is also a member of Leadership Cincinnati Class 45. His most important roles, however, are being a husband to wife Rachel and father to his son Tariq.
D. Lynn Meyers
Producing Artistic Director at Ensemble Theatre Cincinnati
D. Lynn Meyers is in her 25th season as the Producing Artistic Director of Ensemble Theatre, where she has directed over 100 world and regional premieres, including Fun Home, Frog Princess, Ripcord, Hands on a Hardbody, Detroit '67, I Am My Own Wife, Next to Normal, and world premieres including Cinderella, After Ever After, James and Annie, and The Dancing Princesses. She has directed Off-Broadway at the York Theatre with Marsha Norman's Traveler in the Dark and James McClure's Max and Maxie. Lynn has directed extensively throughout the US and Canada and began her career as the Associate Artistic Director at Cincinnati Playhouse in the Park. In addition to her directing work, she is a member of the Casting Society of America, having cast for PBS, CBS, BBC, HBO, MTM, Paramount, Netflix and MGM. Lynn's favorite feature credits include serving as Location Casting Director for The Shawshank Redemption and recently Dark Waters,Carol, Miles Ahead, The Goat, The Public and Old Man With The Gun. Lynn was named one of four finalists for the Zelda Fichandler National Award in 2011, is a past recipient of the YWCA Career Woman of Achievement Award, and is the 2018 Rosa F. and Samuel B. Sachs Prize Award winner—honoring outstanding accomplishments in the arts. Lynn was honored in 2019 with a national board appointment to the Stage Directors and Choreographers Society (SDC).
Kick Lee
President & Creative Director, Cincinnati Music Accelerator
Kick Lee is a music producer, Cincinnati native, and advocate of the musical arts. He is the founder and executive director of the Cincinnati Music Accelerator, an organization that is dedicated and focused on the development of music creatives, fostering and fueling place-making and striving for economic development and impact within the community it serves through the musical arts. Only 32-years-old, Kick has already worked in music for over 17 years and had his musical works licensed and placed in advertisements with brands such as Disney, Toyota, Samsung, Puma, Xbox and many others. In addition to being the executive director of the Cincinnati Music Accelerator, he operates KL Studios Inc. which specializes in audio recording, audio production, post-production and music licensing for TV, film, trailers, and commercials.
Charmaine McGuffey
Hamilton County Sheriff
Sheriff Charmaine McGuffey is a lifelong Cincinnatian and a 33-year veteran of the Hamilton County Sheriff's Office. Prior to being elected Sheriff in November 2020, she held the rank of Sergeant, Lieutenant, Captain, and Major. Sheriff McGuffey took office on January 4, 2021 and is the highest ranking woman in the history of the Hamilton County, OH Sheriff's Office. She has worked in nearly all facets of the Sheriff's Office including as the Academy Commander for the Ohio Peace Officer Corrections Academy, serving as lead hostage negotiator for the Sheriff's Special Response Team, and as Commander of the Sheriff's Honor Guard. Sheriff McGuffey provided training for law enforcement officers throughout the State of Ohio and is an accomplished self-defense instructor. Sheriff McGuffey is committed to public safety and to ensuring accountability, transparency, and engagement with the community as the foundation of the work in the Sheriff's Office. Sheriff McGuffey is committed to building trust, to listening to department staff and the community's ideas and concerns and to move forward together toward justice reform.
Molly Wellmann
Mixologist; Owner, Japp's
Molly is a self-taught mixologist born and raised in Cincinnati, Ohio. She spent twelve years living and working in San Francisco and before returning to Ohio. Molly takes pride in her immense knowledge of the history and proper preparation of classic cocktails and fine spirits, which lead to her being awarded the Best Bartender/Owner in the Nation by Nightclub and Bar Media in 2019. She is now owner of Japp's, founded in 1879, located on Main Street, in the heart of Cincinnati's Historic neighborhood Over-the-Rhine.
Polly Campbell
Retired Cincinnati Enquirer Food Critic
Polly Campbell has been one of the most influential people in the Greater-Cincinnati food scene since she became the food writer at the Cincinnati Enquirer in 1996. She told the rich story of Cincinnati's food scene both with weekly restaurant reviews and stories of the people who create unique, meaningful Cincinnati food. Readers loved her smart, yet relatable style. Polly dissected restaurants in detail, but her writing was ultimately uplifting to local restaurants and Cincinnatians, helping put the Cincinnati food scene on the national map. She is the author of "Cincinnati Food: a Culinary History of the Queen City."
Jill P. Meyer
President & CEO, Cincinnati USA Regional Chamber
Jill Meyer leads the Cincinnati Regional Chamber on an aggressive course designed to grow the vibrancy and economic prosperity of the Cincinnati Region. Jill is well-versed in advocating for local businesses. As an attorney she practiced for twenty years at FBT LLC and served as the Member-in-Charge of the firms biggest office in Cincinnati. She's a dedicated volunteer for many civic and community causes, currently serving on various boards in Cincinnati for the betterment of the city.
Dan McCabe
Co-owner, MOTR Pub & Woodward Theater
Dan McCabe has been an integral part of the Cincinnati music scene for more than three decades having started as a promoter and musician in 1990. Before artists like the White Stripes, Beck and Alabama Shakes became household names, McCabe brought those acts to Cincinnati. He still promotes great live music to this day as co-owner of Woodward Theater and MOTR Pub featuring performances seven nights a week in Over-the-Rhine. McCabe has served as the Executive Producer to multiple Cincinnati events, including MidPoint Music Festival, Cincinnati Entertainment Awards, BRINK New Music Showcase and The Lite Brite Film Test. Cincinnatians consider Dan a hero in the local industry – crediting him for keeping the Cincinnati music scene alive and well.
Alfonso Cornejo
President, Hispanic Chamber of Cincinnati
Alfonso Cornejo is a business consultant for companies doing business in Latin America. Mr. Cornejo has a well- rounded background in all facets of business with particular expertise in Manufacturing and Human Resources. Before entering the consulting field, Mr. Cornejo worked for a total of 30 years with several Fortune 500 Companies, i.e., Procter & Gamble, Clorox, Chiquita Brands. Mr. Cornejo is a Board member of several important boards in the community. Mr. Cornejo has been the President of the Hispanic Chamber Cincinnati USA for the last 17 years, and is also the founder of Hispanics Avanzando Hispanics (HAH) that is a non-profit entity that among many other social service activities, also organizes the Cincy-Cinco Latino charity festival each year in Cincinnati. This charity festival has distributed more than $465,000 among organizations supporting Hispanic initiatives since startup 17years ago.
Kathrine Nero
Cincinnati Enquirer "Coffee Break with Kathrine" Host
Kathrine Nero is a long-standing, respected voice of the community. You may recognize her for her incredible storytelling and reporting work at Channel 9 in Cincinnati for nearly 20 years. Now, Kathrine hosts "Coffee Break with Kathrine," a daily Facebook Live segment hosted on the Cincinnati Enquirer Facebook page for those in the greater-Cincinnati area to catch up on all the latest news.
Crystal L. Kendrick
President & CEO, The Voice of Your Customer; Publisher, The Voice of Black Cincinnati
Crystal L. Kendrick, President of The Voice of Your Customer, is a true advocate for the African American community. She has more than 25 years of global and domestic marketing experience, specifically targeting underserved populations. She is also the publisher of The Voice of Black Cincinnati, a media company designed to educate, recognize and create opportunities for African Americans in the region. She serves on several boards in the area and is a volunteer Events Editor for the Cincinnati Herald. Crystal's professional and philanthropic achievements have been recognized by the Cincinnati Business Courier, Cincinnati Woman's Magazine, Cincy Business Magazine, the YWCA and the Cincinnati Chamber.
Alicia Reece
Hamilton County Commissioner
Alicia is a long-time public servant who has held many roles on behalf of the citizens of Ohio. She was the former Vice Mayor of Cincinnati (2002-2007) and member of the Ohio House of Representatives for the 33rd district. Alicia has been an inspiration to many Cincinnatians as she was the first African-American woman to win city, state and county electoral races. Alicia currently serves as the Hamilton County Commissioner and is a tremendous advocate for the betterment of Cincinnati.
Means Cameron
Owner/ Creative Director, BlaCkOWned Outerwear; Owner, blaCk Coffee Lounge
Means Cameron is a native born Cincinnatian who began his love for entrepreneurship by selling clothing from his car. His passion eventually brought him to Miami University where he grew a following for his art and became the first African American to receive Homecoming Honors at the predominately white institution. After graduation, Means founded the clothing brand BlaCkOWned™ Outerwear. Since its launch in 2011, the brand has been recognized by various publications, including Cincinnati Magazine as a Top 3 Cincinnati Men's Boutique. Means and his team are using their growing notoriety to create a brand that transcends race, generation and location. Through his contributions as an entrepreneur, it is Means' goal to inspire the community to serve one another.
Jean-Robert de Cavel
Founder/ Owner, Jean-Robert French Restaurant Group
French-born de Cavel left New York City as the executive chef of the Plaza Athenée and came to Cincinnati in 1995 as chef de cuisine of the famed Maisonette. His success led him to open multiple restaurants in the Cincinnati area, including JeanRo Bistro, Pho Paris, Greenup Café, Lavomatic Café, Jean-Robert's Table, French Crust Café & Bistro, and Le Bar a Boeuf. He was an avid fan of the Reds, Bengals, and FC Cincinnati and volunteered much of his time at local and national organizations. He set down roots in Cincinnati with his wife Annette and daughter Laeticia. Sadly, he passed away in late 2022, but he left an indelible mark on the Cincinnati food landscape and has forever influenced the flavor of the Queen City.