Beyond Your Wildest
Veggie
Dreams
Gold Star Vegetarian Chili
If you thought meatless Cincinnati-Style Chili was impossible, think Gold Star! We have the veggie-only answer to Meatless Mondays or seasonal meat-free Fridays. When we set out to create our Vegetarian Cincinnati-Style Chili in 2015, our goal was the same as any other item on the menu—to serve our customers only the best. Our Vegetarian Chili is made with a plant-based BEYOND MEAT® product that's gluten-free and guilt-free, but definitely not flavor-free. It's made with the same secret 13-spice blend as our original chili and looks, smells and tastes just like the original. Enjoy our Vegetarian Chili on a 3-Way, Chili Cheese Sandwich, Chili Cheese Fries or Chili Salad. Just ask for Vegetarian Chili, it's the same menu price, isn't that nice?
Find Your Gold Star
So Many Ways to Enjoy VegGIE Chili
Veggie Way

It's our regular 3,4 or 5-Way but with vegetarian chili.

Veggie Chili Cheese Sandwich

Our hot dog bun stuffed with cheese, topped with mustard and Original or Vegetarian Chili, onions, then another layer of cheese on top. Chilicious.

Veggie Chili Cheese Fries

Crinkle cut fries topped with Gold Star Vegetarian Chili and shredded cheddar cheese.

Veggie Chili Salad

Mixed greens topped with vegetarian chili, cheddar cheese, sour cream, tomatoes and Fritos® corn chips. Served with Chipotle Ranch.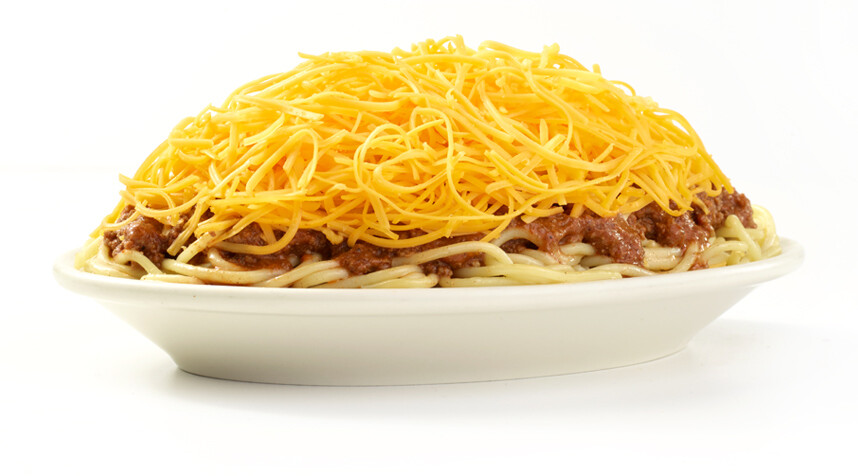 JOIN THE eCLUB
When you sign up, you're part of the family. Get offers and info about your favorite neighborhood chili parlor – Gold Star!